Welcome back everyone! Before we get started, I wanted to give some explanation regarding this video.
It was shot more than two years ago and I hesitated until yesterday if I should publish it or not due to the low quality of the image and also because the camera didn't record a part of the process.
I shot the video with my old NIKON D5100 which was the first reflex of the series with the video option. This explains the "poor" quality". In addition to that, my little knowledge of technology didn't help that much either. Also, I just noticed that the audio lost quality after uploading it to Youtube…
With this in mind, please accept my apologies for the quality and the missing bits of the tutorial.
Now let's get back to the tutorial 🙂 The main protagonist of the look is, as mentioned in the title, the Insomnia pigment by MAKEUP GEEK. For those of you who have followed me for years and even on my previous blog, you might already know that I am a big fan of the MAKEUP GEEK Cosmetics line ever since they first launched a few years ago.
Insomnia is a loose pigment in green-brown tones, depending how you hold it in the light. This pigment was so popular when it first launched because it is an exact dupe of MAC's Bluebrown pigment. (You might have missed the news, Marlena, the CEO of MAKEUP GEEK, announced on Snapchat something like a year ago that due to the high quality and the competitiveness of her eyeshadows, MAC USA decided to lower their prices.)
At the time I did the look, I decided to combine it with a black eyeshadow beneath which in the camera looks dark grey… Anyway I didn't want to take away the attention of the eyes, so I kept the skin low-key. In fact, I hardly put anything on the skin so freckles would show through the foundation.
Before I leave you with the video, I would like to thank you for encouraging me (on Instagram) to publish the tutorial even with the missing parts. Again, sorry for the quality!
Nevertheless I hope you enjoy it as much as I enjoyed doing it.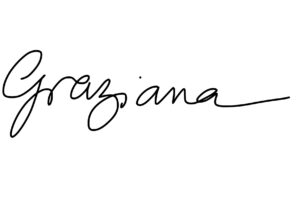 Products used:
Face:
Yves Richer Crème Riche
MAC Face & Body C2
Mary Kay Translucide power
NARS Laguna bronzer
MakeupGeek Cosmetics Spellbound blush
MAC Whisper of Gilt highlighter
Maybelline Brow gel – medium brown
Eyes:
MakeupGeek Cosmetics Mobster gel liner
INGLOT #391 – #357 – #330
ESSENCE Long lasting eye pencil black
MakeupGeek Cosmetics Insomnia pigment
L'Oréal Volume Millions de Cils Noir Excess
Lips:
MAC Prep&Prime
MAC Patisserie
G E T   S O C I A L :
Web: https://www.thelipstickdiary.com
Twitter: http://www.twitter.com/lipstickdiaryco
Facebook: http://www.facebook.com/thelipstickdiarydotcom
Instagram: http://www.instagram.com/lipstickdiaryco