On Saturday I was lucky enough to do Tania's makeup again. You might remember her from this shooting (click here). Actually Tania was my first client ever and the one who, a little bit more than three years ago convinced me to do makeup professionally.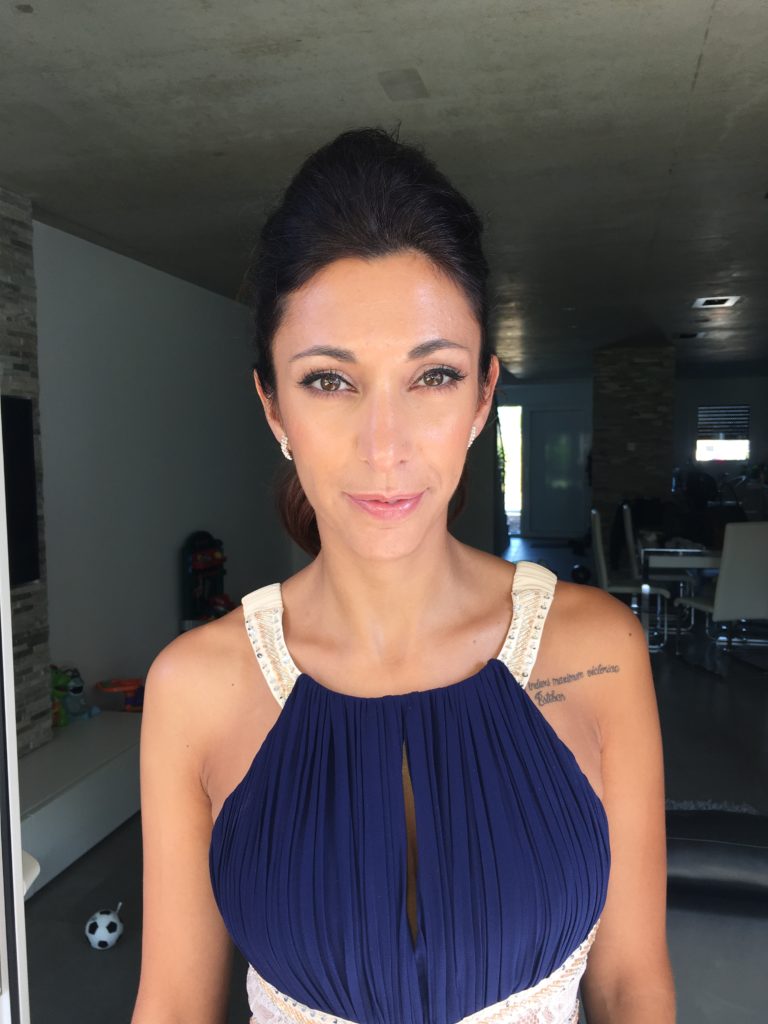 I took the pictures with my iPhone 6s so please, excuse the poor quality!
When I arrived at her house she showed me some pictures of makeup looks with eyeliner and that it was the kind of look she saw herself with and which would fit her hairstyle.
Since Tania told me she had had a flue the week before, I started with exfoliating her skin insisting around the nose area. I then hydrated her skin and applied a lip conditioner. While I let the hydration cream set in, I continued with the eyes.
After applying a base on the eyelids, I used a bone-colored eyeshadow on the brow bone. As a next step, I applied in the entire crease a skin-toned shade and a coffee brown eyeshadow on the outer corner of the eye to create depth. For the lids, I mixed All that glitters with Naked Lunch by MAC. I then finished with the gel liner creating a sophisticated eyeliner. On the lower lash line, I only used the matte shades which I applied in the crease and mascara.
As the skin was quite hydrated I mixed the foundation with a few drops of a liquid highlighter to create a silk finish on her skin. Even though her skin had some discoloration, I used MAC's Face&Body which is a lightweight foundation. I applied a few coats and covered the last spots and the under-eye area with a concealer. The skin was now even. To set in the foundation, I put some loose powder under the eyes area, on the T-zone and on the areas I applied the corrector so it wouldn't move throughout the day.
On the cheeks I applied a soft hale of an orangy blush and I did a light contour with a cool-toned powder. To finish off the skin, I sprayed a fixing product all over her face.
As a lip pencil, I used Subculture by MAC and nude-toned lipstick with a rose undertone.
Since the mascara had dried in the meanwhile, I applied false individual lashes which I covered with a fan-shaped brush full of mascara to melt the false and natural lashes together and make it look more natural.
And voilà!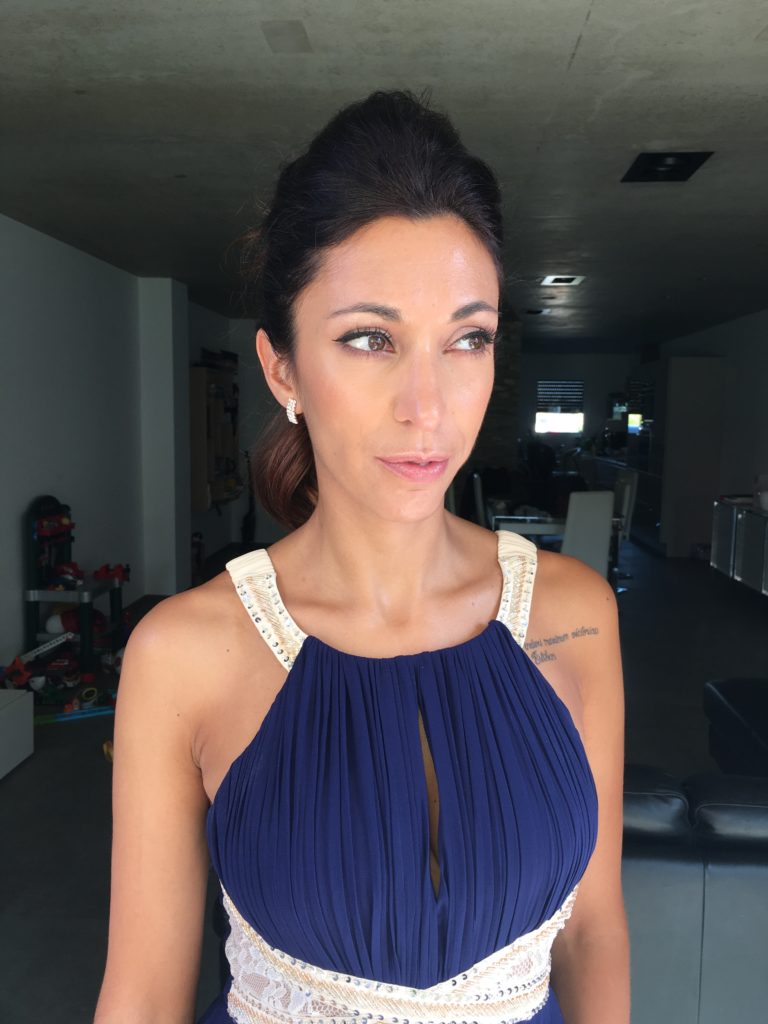 I hope you liked it and see you soon!
Products used:
Face:
La Roche-Posay Exfoliant
Embryolisse Lait-Crème Concentré
MAC Face & Body White, C1 & C6 mixed with NARS Orgasm illuminator
Urban Decay Naked Skin Med-Dark – Warm
Mary Kay Translucide power
Too Faced Chocolate Soleil
MakeupGeek Cosmetics Summer Fling
MUFE Mist & Fix spray
Eyes:
NARS Smudge Proof eyeshadow base
MAC Brulé – Wedge – Espresso – All that glitters – Naked Lunch
MakeupGeek Cosmetics Immortal gel liner
L'Oréal Volume Millions de Cils Noir Excess
INGLOT Individual eyelashes 45S
Lips:
MAC Prep&Prime
MAC Subculture lip pencil
L'Oréal Color Riche 231 SEPA SILK
G E T   S O C I A L :
Web: https://www.thelipstickdiary.com
Twitter: http://www.twitter.com/lipstickdiaryco
Facebook: http://www.facebook.com/thelipstickdiarydotcom
Instagram: http://www.instagram.com/lipstickdiaryco
Snapchat: lipstickdiaryco